Sysme Pos is a software for the management of the point of sale, customers, billing and warehouse. Adapted to touch screens and barcode readers.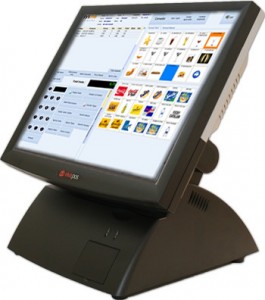 Complete and easy to use: Sysme Pos offers a complete management of the sales and stock of the business, however, its clear and simple user interface is very easy to use and understand, advanced computer skills are not necessary to work with Sysme Pos.
Powerful and fast: Each action with Sysme Pos generates a multitude of operations such as stock calculations, note recording, document generation, etc., all these operations are transparent to the user and are executed in milliseconds.
Touch and / or barcode and / or keyboard and mouse: Sysme Pos can work with touch screens, with barcode readers or simply with a keyboard and mouse, therefore, it is not a requirement to make investments to start with Sysme Pos.
Companies and Sectors
Sysme Pos in general is useful in any company that has direct sales points to the public, with its multiple configuration options that define the behavior of the software, it is capable of operating in companies as different as a restaurant and a shoe store.
Hospitality
Sysme Pos includes a complete module for hospitality companies through which it offers procedures, sections and behavior to respond to the specific needs for the hospitality sector.
Bars, Breweries and Coffee Shops
Restaurants, Fast Food and Delivery
Pubs and Clubs
Hotels, Rural Houses and Hostels
Retail
The speed of the sales terminal, both in manual searches and in the operation with barcode readers, together with the complete stock control makes Sysme Pos the perfect tool for the management of retail stores
Food Companies
La integración con balanzas tanto automáticas (conectadas al equipo) como autónomas (que emiten tíckets con código de barras) junto con las propiedades de composición de productos son aspectos que  contempla Sysme Tpv a la hora de trabajar en comercios del sector de la alimentación.
Supermercados
Panaderías y Pastelerías
Fruterías y Carnicerías
Featured Properties
List of the most important functions of Sysme Pos grouped by management, sales, catalog, stock, hospitality and administration sections:
Sales management
Sales terminal (POS) adapted to touch screens, barcode readers, customer display and cash drawers.
Generate simplified receipts or invoices assigned to customers
Management of payment methods
Multiple configurable receipt formats
Management of customers grouped by type
Employee management and special privileges
Management and cancellation of receipts and invoices
Management of multiple points of sales
Management of work shifts (cash openings and closings in the same work day)
Cash movements
Sales reports by employees, categories, products, taxes, dates, hours …
Catalog Management
Product management by categories with multiple levels of organization
Composite product management
Real-time product mix options with different mix types
Barcode Label Printing
Management of special rates
Management of promotions and discount coupons
Stock Management
Multi-Warehouse
Stock report by parameters
Transfer of products between warehouses
Inventory management
Entry of supplier delivery notes
Supplier invoices
Hospitality Module
Management of tables and dining rooms
Table reservation management
Send tickets to kitchen
Cooking notes for the chef
Administration
Multi-station / networking (1 pc = 1 license)
Backup management
Software behavior option settings
Peripheral configuration (viewer, cash drawer, printer)
System Requirements
Operating system
Sysme Pos is software for Windows and is compatible with:
Windows 7
Windows 8 Pro (no RT)
Windows 10
Windows Server (2003 y 2008)
Windows Pos Ready / Windows Embebed / 2009 y 7
Hardware
Sysme Pos has been designed to work both in current PCs that have an ample processing capacity as well as in POS Terminals whose main virtue is resistance, robustness and reliability, leaving performance in the background. This indicates that the requirements for Sysme Pos to work correctly are minimal:
Minimum Processor: Intel Celeron 1.5 Gz
Minimum RAM Memory: 1 GB
HD free space: 1 GB
However, as the system accumulates data (depending on the volume of business information), performance will be affected by what an optimal configuration would be:
RAM memory: 4 GB or higher
HD SSD: Capacity on demand
Processor: i3 or higher